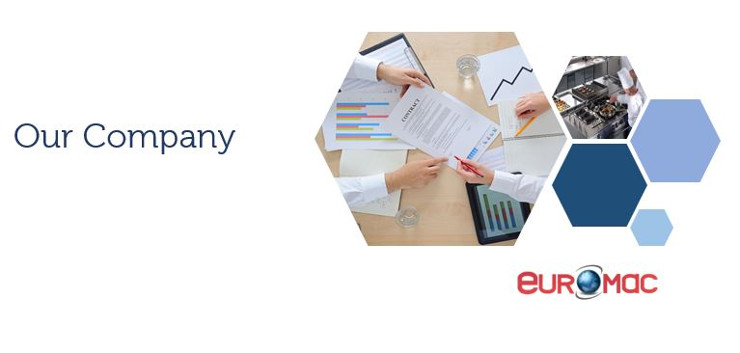 Euromac is a dynamic Greek company that operates in the trade  of professional food processing machinery.
Euromac was founded in 2006 in Nea Moudania, Greece from two people with years of experience and expertise, Apostolos Oroilidis and Agapios Chatziioannidis. Euromac is established in privately owned facilities of 3.000 m2 on the 3rd km from Nea Moudania to Thessaloniki.
A distinctive feature of the company is the friendly, honest and long-lasting relationship it retains with its customers. Therefore, Euromac has a broad client portfolio within Greece as well as abroad. The countries in which Euromac mostly operates, among others, are Bulgaria, Albania, Turkey, Sudan as well as Georgia and Russia.
Euromac has also an excellent and fully equipped technical department which is directly available for its customer's needs. Our reputed brand machinery is of excellent quality and are exclusively imported from the Netherlands, Germany, France and Italy.