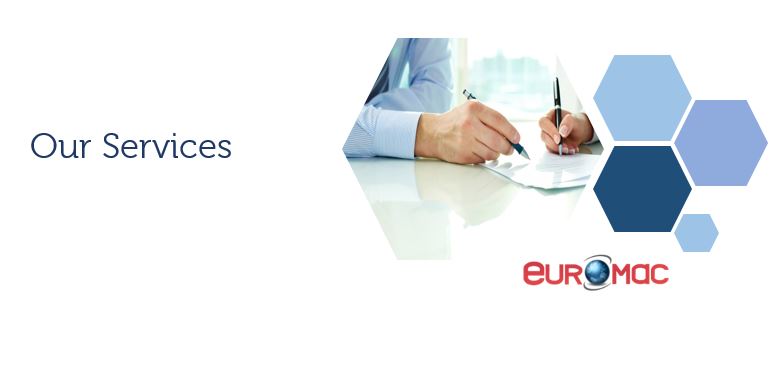 Euromac offers the following services for its customers:
* Technical support and after sales service for all products
* Product control and testing in each phase of the production process
* Machinery production or refurbishment upon customer request and needs
* Design, development and equipment of professional and industrial spaces with our experienced and expert personnel
* Advice, guidance and innovative solutions for the professional orientation of our customers with our unique ''Euromac Innovation'' initiative
Spare Parts
Euromac has a huge variety of available spare parts for your professional food processing machinery. Our range includes spare parts for products such as professional dish washers, professional coffee machines, ovens, bakery machinery, professional cooling installations and freezers, vacuums and many more. Euromac offers products and spare parts of high quality and extremely attractive prices. In Euromac you will find both new as well as second hand spare parts for all your needs.
Euromac guarantees a fast, safe and reliable delivery of your spare parts. In addition, we offer professional advice and consultation on installation and maintenance of the spare parts we offer. Upon customer request Euromac will undertake the full installation and proper function of all purchased spare parts.
We offer the majority of all available spare parts and models of the largest -and various- manufacturers and brands. Our company has the widest range of spare parts for professional food processing machinery in Greece.
---